The long-missing tool for design project?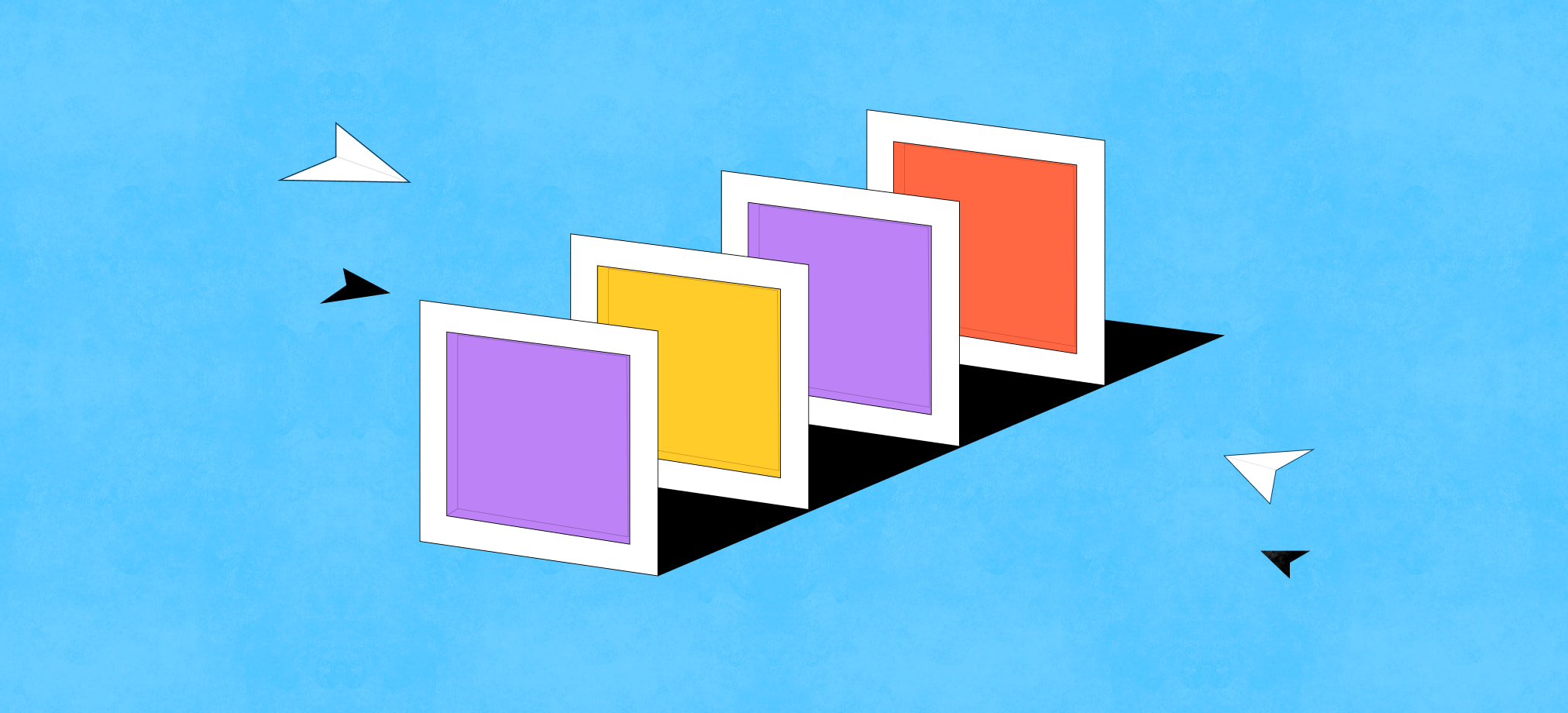 Intro
Designers have long needed a project management and collaboration tool that caters specifically to their unique workflows. Although there are general project management apps available, such as Monday.com, Clickup, and Asana, they are not made for designers.
For fashion, industrial, and interior designers, visual content and documents are a crucial component throughout the entire workflow. Therefore, a project management tool for designers should have a core interface based on a canvas, which enables better visualization of information.
On the one hand, there are online canvas-like collaboration tools available, such as Miro and Figma. However, interior, industrial, and fashion designers need more than just a canvas for collaboration. They have significant needs to work with numbers, such as costs, materials, and dimensions. Therefore, they require a canvas with an integrated database to satisfy their needs in the prototyping and manufacturing process. To collaborate with factories, marketing departments, contractors, and pattern makers, designers need a deeper connection between the database and the canvas in a single tool.
Why do designers need visualization during project management?
Designers often work with multiple software and file formats within a single project, which can make it challenging to manage the files and see the bigger picture of the project as a whole.
In fields like fashion design, designers generally use PowerPoint and Excel to create merchandising and marketing plans. However, for technical drawings, they utilize Procreate and Illustrator. Interior designers depend on software programs, such as AutoCAD, Revit, or SketchUp, to form and draft floor plans and 3D models. They might also use other programs, such as 3Ds Max or Rhino, to create visualizations and 3D renderings. Additionally, interior designers frequently use Excel to track materials and furniture for budget plans. Industrial designers, more than any other group, utilize a wide range of software for a single project, such as Rhino and Keyshot.
Rather than managing these files in folders, tasks or spreadsheets, designers need a canvas where they can import all of these files and view them together. By visually representing the connections between different files on a canvas, designers can gain a better understanding of the bigger picture.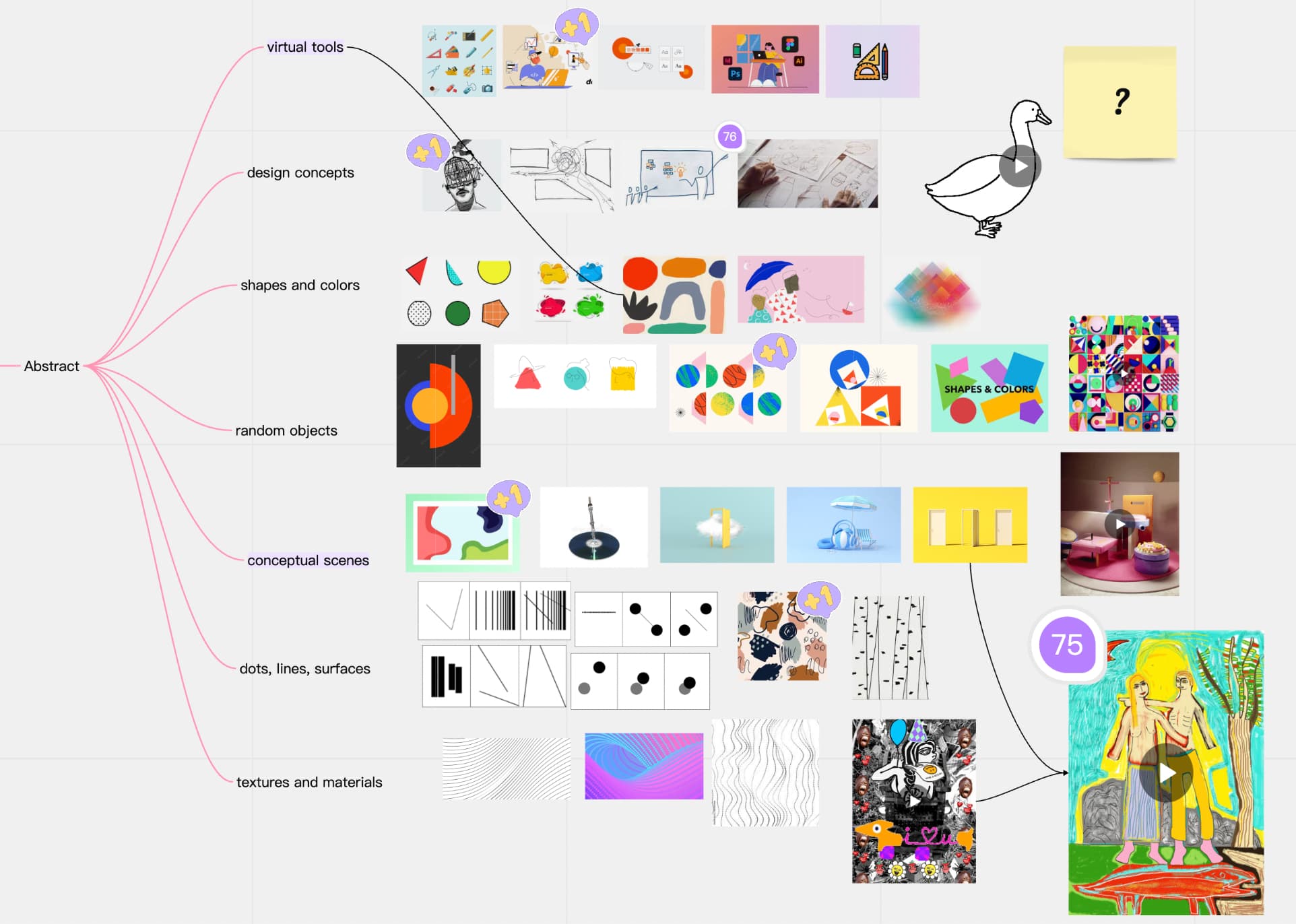 Generic project management tools are not suitable for design projects.
In traditional project management tools, files are usually placed under tasks or in attachments. However, cross-referencing between different files or comparing with previous versions can be challenging, making it difficult to see the big picture of the project.
For instance, referring to user research previously conducted in a PPT while working on Photoshop files can become tedious. Creating mood boards from your mind maps requires switching between different folders and software. Understanding sizes and materials in drafts involves going back and forth between spreadsheets and sketches.
Designers need a centralized location to store and view all project files together. This enables easier identification of relationships between files, better understanding of each file, and a clear view of the big picture.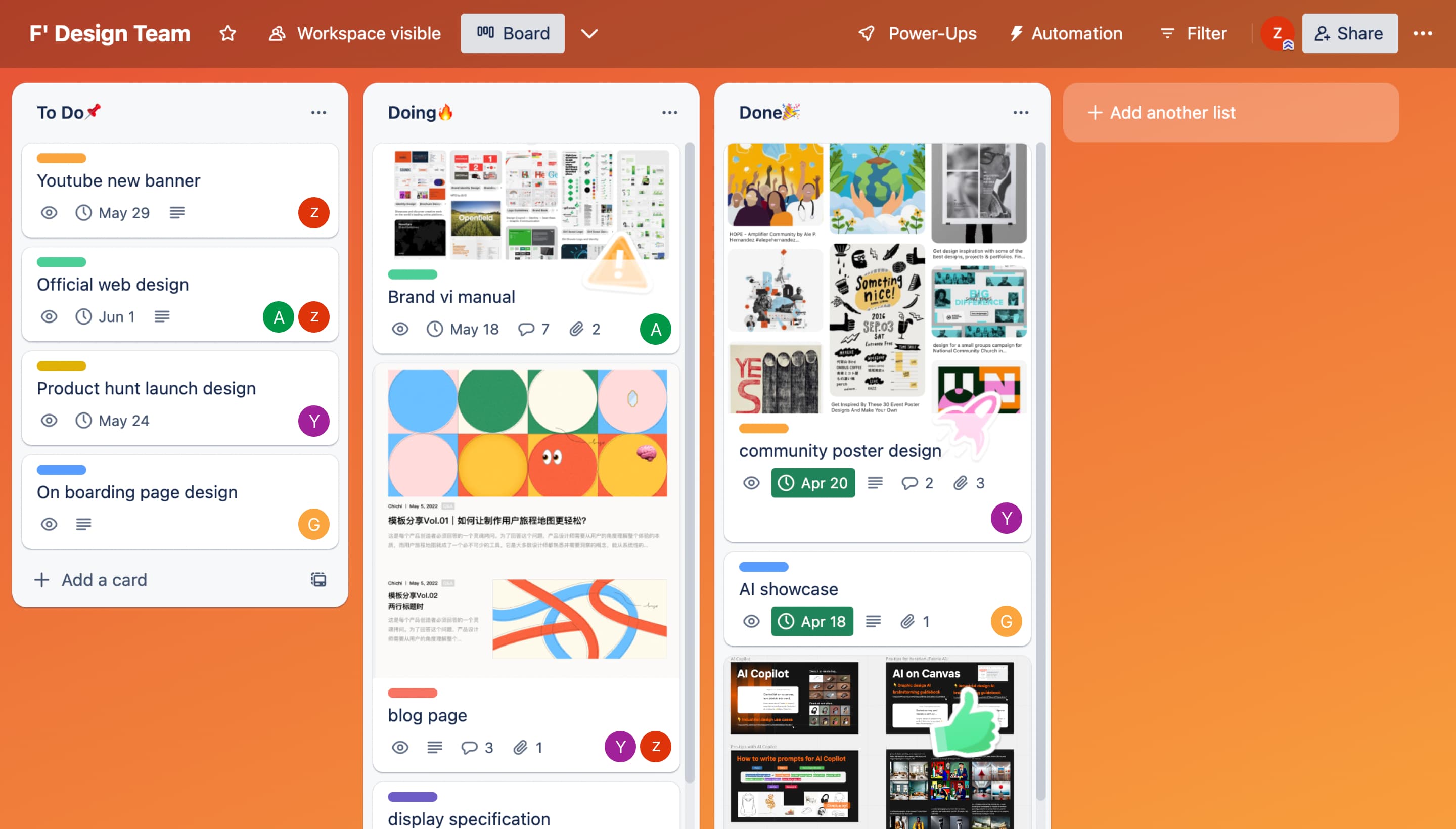 A project management tool for designers should be based on a canvas-based interface. Designers often require a comprehensive view of their projects, which includes not only task management, but also the management of the design process itself. Traditional project management tools often lack the necessary visualization and file management features that are crucial for designers working with multiple software and file formats. Fabrie, a canvas-based project management tool, provides a centralized location to store and view project files. This makes it easier to identify relationships between files and better understand the content from each document.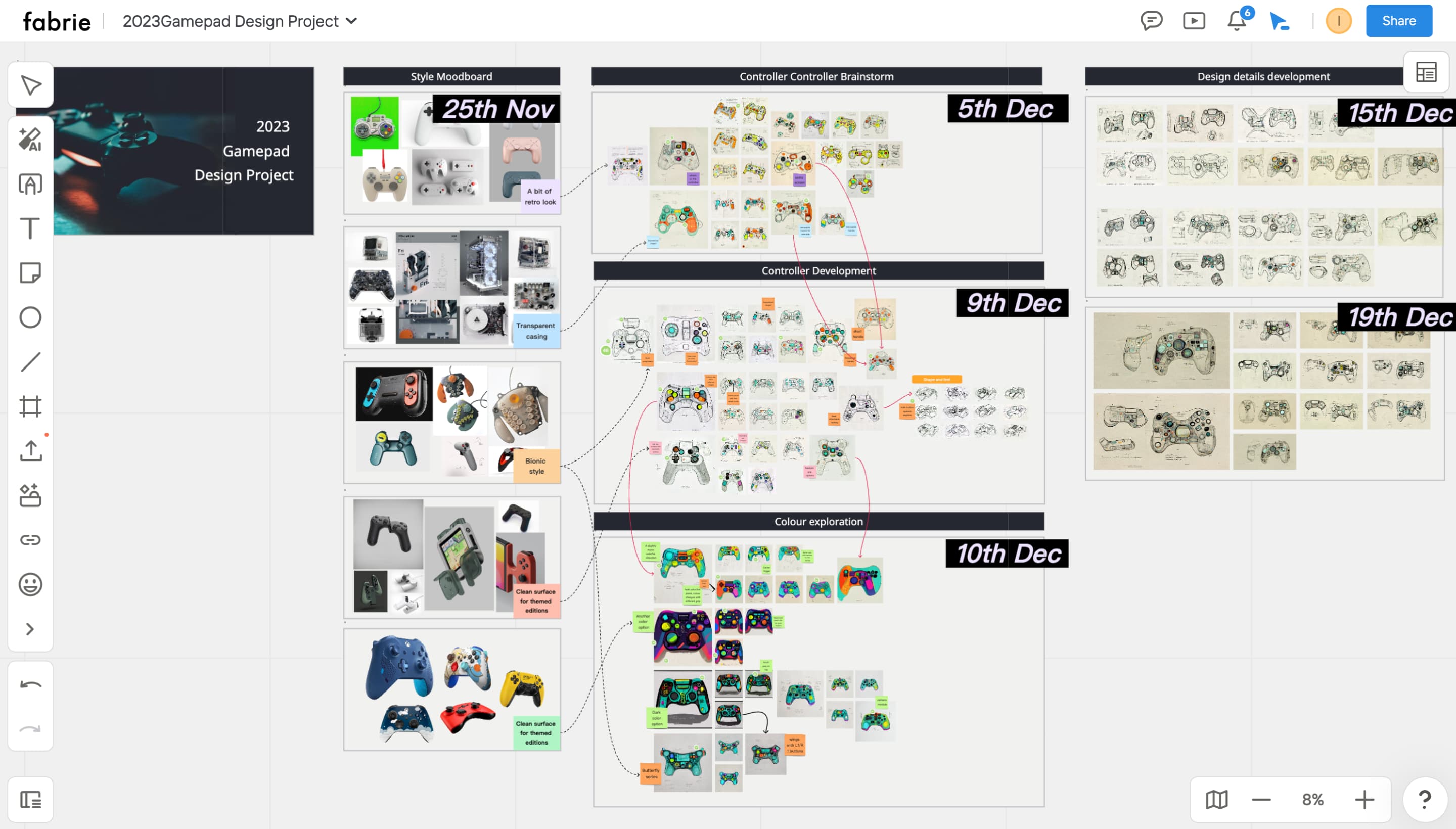 Designers often work with excel in the prototyping and manufacturing stage
Designers in industrial, interior, and fashion fields often engage with numbers during the prototyping and manufacturing stages of their projects.
During these processes, designers heavily relies on databases as an integral part of the entire project and communication is often centered around numbers such as the length of a sleeve, the required thickness of a coating, or the budget plan for furniture. Collaboration with suppliers, pattern makers, factories, and contractors cannot exist without a database
Although Miro and Figma are popular tools for design collaboration, they may prove challenging for managing tasks and numerical data. Miro prioritizes online meetings, creating flowcharts, and brainstorming for general purposes, while Figma is primarily an online UI/UX design tool for drawing digital user interfaces.
Excel should be designer's friend, not enemy. It would be very helpful if a database could be integrated directly into a canvas.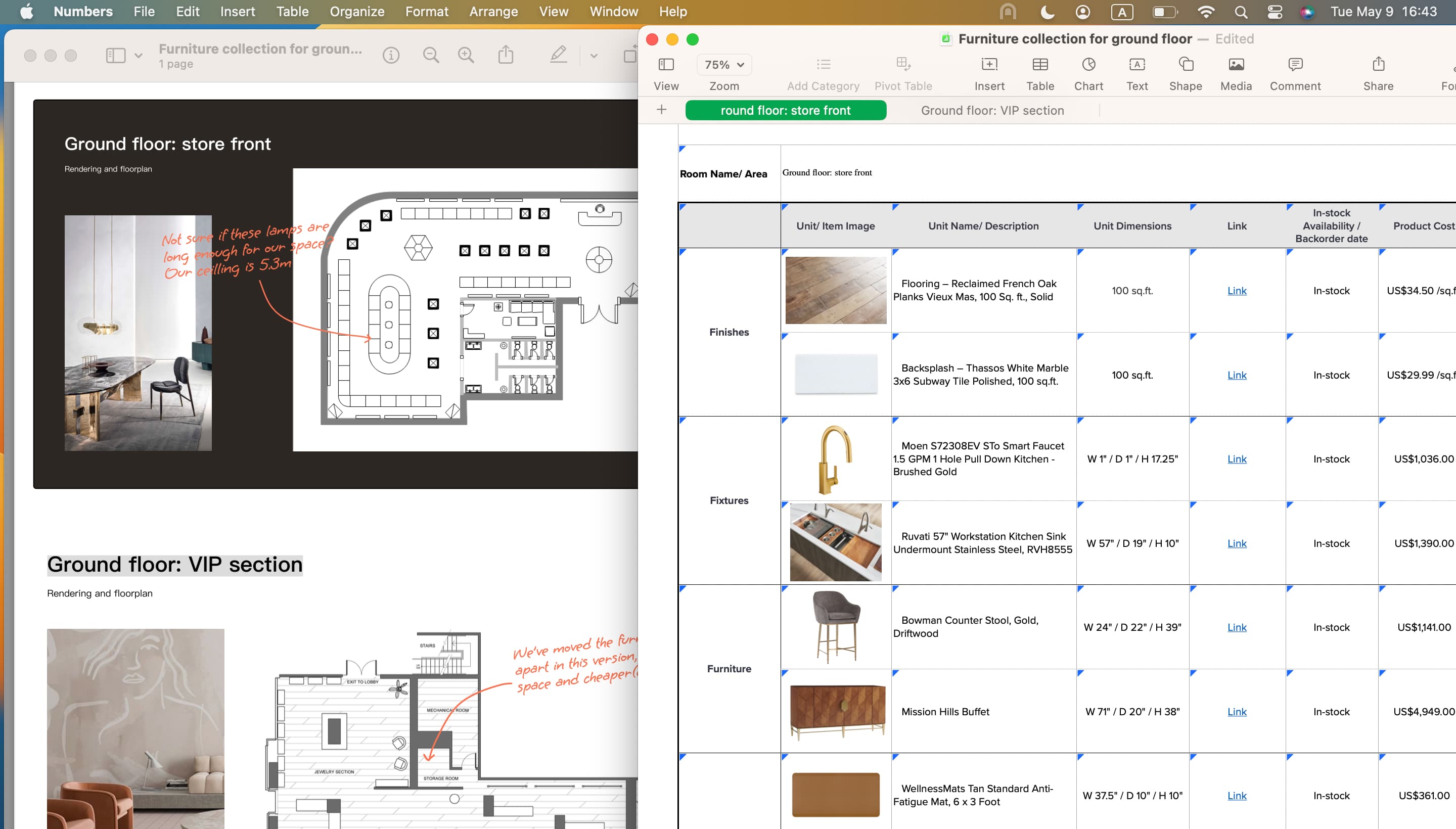 How should we connect the canvas to the database?
This integrated solution should allows us to easily map the corresponding row of the database to any element on the canvas, and vice versa. For instance, designers should be able to quickly identify which material is used in which part of the design, making communication with developers and pattern makers easier. This will streamline design reviews as well, since comments in the database can be tied to specific parts of the design.
It would also be helpful to be able to generate a table based on information on the canvas or vice versa. Ideas generated during brainstorming sessions on the canvas could be organized by priority and assigned to team members for further discussion in the database. Similarly, assets and fabrics in the database could be presented in a more straightforward way on the canvas.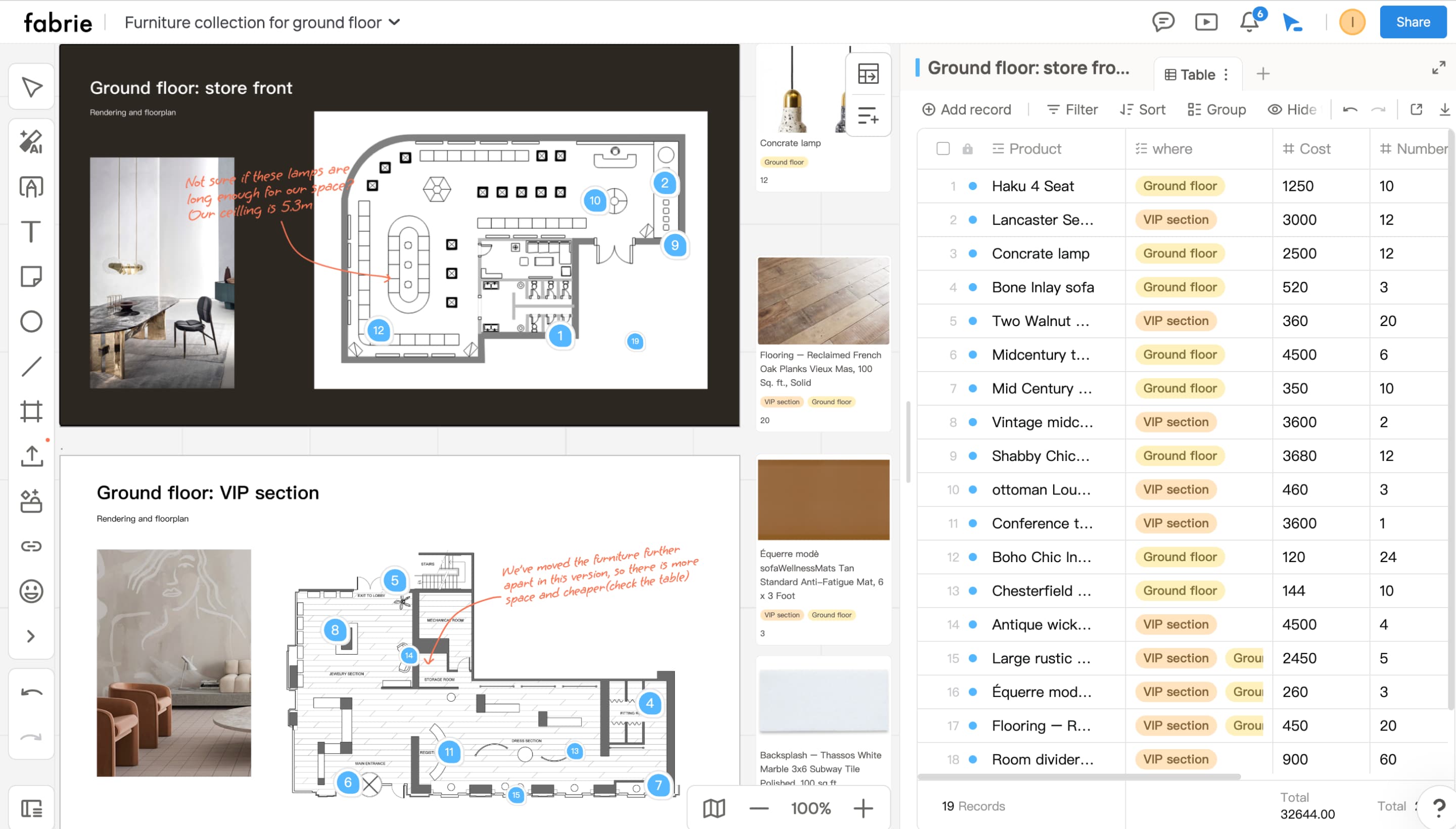 Fabrie: The project management tool for designers
Designers collaborate with a diverse group of individuals throughout the entire workflow, including research teams, marketing departments, pattern makers, factories, construction contractors, sample makers, operation teams, and even photographers. Additionally, designers work with various file formats, and managing numerical data is an integral aspect of the prototyping and manufacturing process.
All of these factors ultimately make the collaboration needs of designers more complex.
Therefore, project management tools for design teams should utilize a canvas-based interface with an integrated database. This would allow designers to easily manage numerical data and visualize the connections between different files.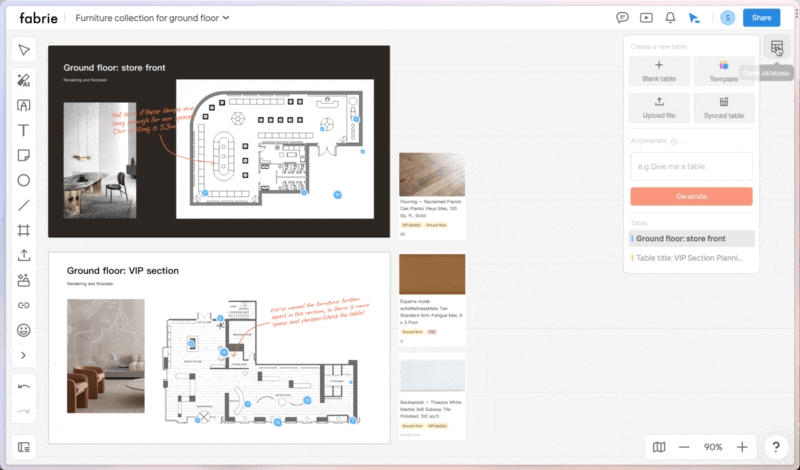 Will there be a Figma for industrial, fashion or interior design?
The question can be challenging.
🧙🏻‍♂️ The challenge stems from the fact that, unlike Figma and UI/UX design, specialized design tools such as Blender, Rhino, and AutoCAD play crucial roles in their respective fields. The intricacies of these software programs make it more difficult to put the design process to an online platform.
In essence, instead of trying to replace professional software, the collaboration tool for industrial, fashion, and interior designers should focus more on design communication. This will be a platform where all relevant members can view everything at once, share design ideas, and track progress throughout the entire process, including research, ideation, prototyping, testing, and manufacturing.
By involving more people directly in the design process, we can benefit not only from improved efficiency but also from a broader range of creative ideas.
This is the goal that Fabrie aims to achieve.